The first workshop within the program – Meaningful negotiation in times of crisis. Our guest speaker Frank C. Laney shared practical advice on how to deal with conflicts via negotiations and avoid lawsuits; he also gave a thorough overview of the mediation process, along with practicing.
Workshop agenda:
Why is it necessary to use Harvard Method in negotiations?
What should be done if you came to the deadlock in your negotiations?
What is the purpose of mediation
Negotiator vs Mediator: tasks and roles
Mediation in action. Practical part
Mediator's toolkit: what can you learn from the mediator and apply in everyday practice?
How does mediation work in Ukraine: professionalism and trust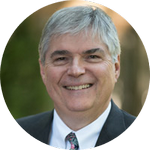 Speaker:
Frank C. Laney is a world-class expert in conflict resolution. Frank has 21 years of service as a Mediator for the U.S. Court of Appeals. Mr. Laney successfully mediated over 4000 cases and reached more than 80% agreements in mediation. Frank C. Laney is the Chair of the Alternative Dispute Resolution Committee of the North Carolina State Judicial Council, Fulbright grantee as well as certified as a Superior Court, Family Financial and Clerk Program mediator by the North Carolina Dispute Resolution Commission.
The workshop was supported by the Kyiv Mohyla Business School, Ukrainian Mediation Center and NGO Association for Family Mediators of Ukraine.
Еаch participant received a certificate after workshop attendance.
EDUCATIONAL PARTNERS