During the meeting we discussed:
Referendum in UK: background
Why did Britain vote to leave?
Media coverage analysis
The results in Europe
What's Next for the UK?
Populism – why is it growing?
Tips to communication specialists and media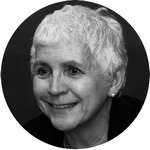 Speaker:
Sue Wolstenholme, an expert with 34 years of experience in PR consulting, MSc in Public Relations. Sue is an experienced trainer in public communication, author and trainer of Chartered Institute of public relations, UK (CIPR) course: "Certificate of Leadership for Reputation" for chief executives and board members. She is Member of Chatham House, UK, consultant of the Communication Reform Group at the Cabinet of Ministers of Ukraine (2015-2016), Council Member and co-chair of education committee of the Public Relations Consultants Association (PRCA), UK, Head of Ashley Public Relations, UK.
The Event was organized jointly with: